What's new
Briefing
Itential (Product)
Network Services Automation and Management Briefing
You've been tasked with creating an automation solution for network services. This problem is very different than infrastructure automation. You have to consider the customer/service relationship; the whole "service lifecycle"; and how to cleanly add, change and remove service configuration. Standard IT automation tools don't seem to solve all the problems and you're left doing expensive custom development (not to mention the support issues of such a solution). Are there tools out there which address this problem? Request this briefing to get ideas and information to help you solve your service automation problems.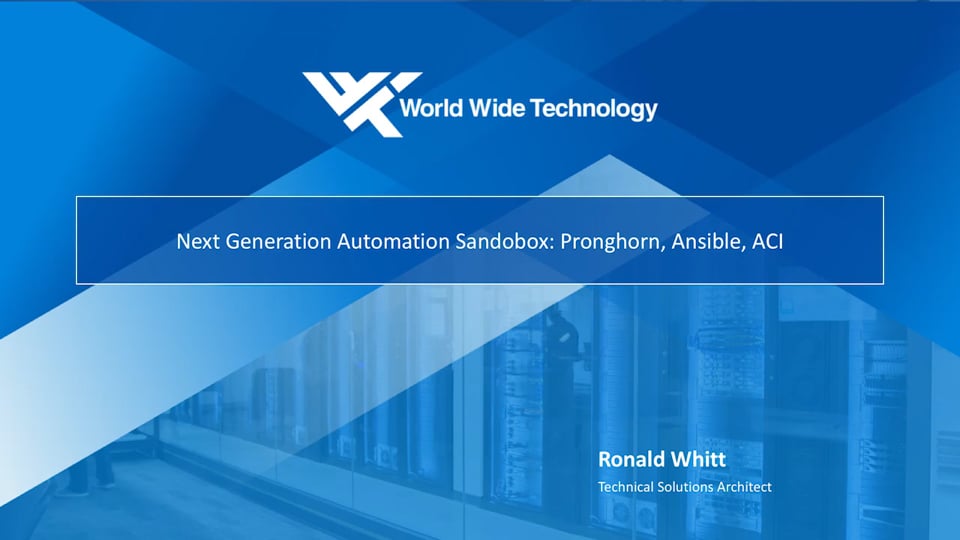 Video
Itential (Product)
Itential Automation Platform and Ansible Orchestration in an ACI Environment
This demonstration shows the Itential Automation Platform (IAP) leveraging Ansible as a device configuration orchestrator, to provision an ACI controller. The intent of the demo is to show you how IAP can use Ansible (and it's vast library of modules) as part of an operations workflow directly managing devices. The workflow provisions a new tenant into the controller, via the Ansible ACI module -- no playbook is required.